THE HIGHEST QUALITY 100% GRASS FED BEEF RAISED WITH THE HIGHEST QUALITY CARE.
For more than 100 years, the Severson family has been farming in Clarion, Iowa and calling Grand View Farm and Ranch home. In 1996, Troy and Beth Severson began raising Horned Hereford cattle on pasture. In 2017, their son, Knute, and his wife, Amanda, returned to the farm with the desire to bring our family's 100% grass fed beef to your table. Today we remain passionately committed to stewarding God's cattle and soil and sharing our family's calling with you. By doing so, we hope to provide the next generation in our family the same opportunity.
WE SHIP OUR MEAT NATIONWIDE!
Receive a box of our family raised beef delivered right to your door. Your meat is shipped on Monday in a compostable cooler with dry ice and arrives to you within two days.
SHOP NOW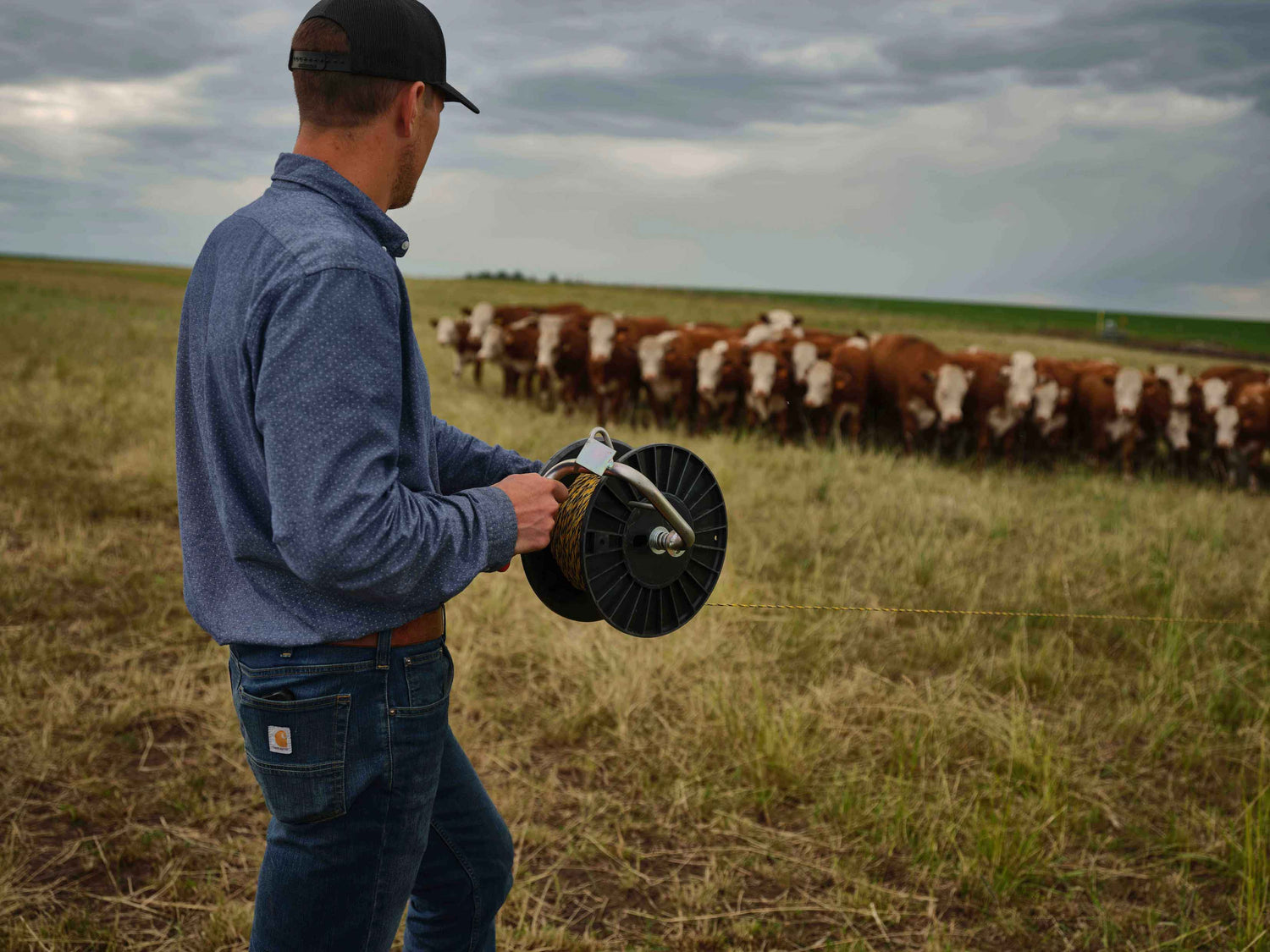 REGENERATIVE AGRICULTURE
As stewards of God's creation, we firmly believe in leaving the soil better than we found it. That is why we use practices like intensive rotational grazing, where we move cattle in small paddocks almost daily from May through October. This increases soil health, captures carbon, increases rainfall absorption, restores wildlife habitat, and ultimately leads to healthier cattle.
MORE ON OUR PRACTICES
FOLLOW ALONG ON INSTAGRAM